A game console  is an electronic device that outputs a video signal or image to display a video game
Handheld consoles became popular during  4th generation of game consoles (early 90's), with 8-bit devices like Nintendo Gameboy and Sega Game Gear.
There are modern retro handheld consoles that appeared during the 2010's and 2020's that wanted to keep the taste of these retro 8-bit video games.
This post features some retro handheld consoles in the 2020's.
List of 2020s Retro Handheld Consoles
2020's retro handheld consoles:
DragonBox Pyra
Playdate
Retroid Pocket 2+
Anbernic RG552
Miyoo Mini v2
DragonBox Pyra
DragonBox Pyra, often called just Pyra, is developed by OpenPandora GmbH, a German manufacturer. It is in pre-order since 2016, pending a release date as of 2022. Its price range from 330 to 400 €.
It seems there is no much presence of Pyra on social networks. The information about production progress can be found on YouTube channel and scattered in the official Pyra forum.
Its OS is Debian Linux.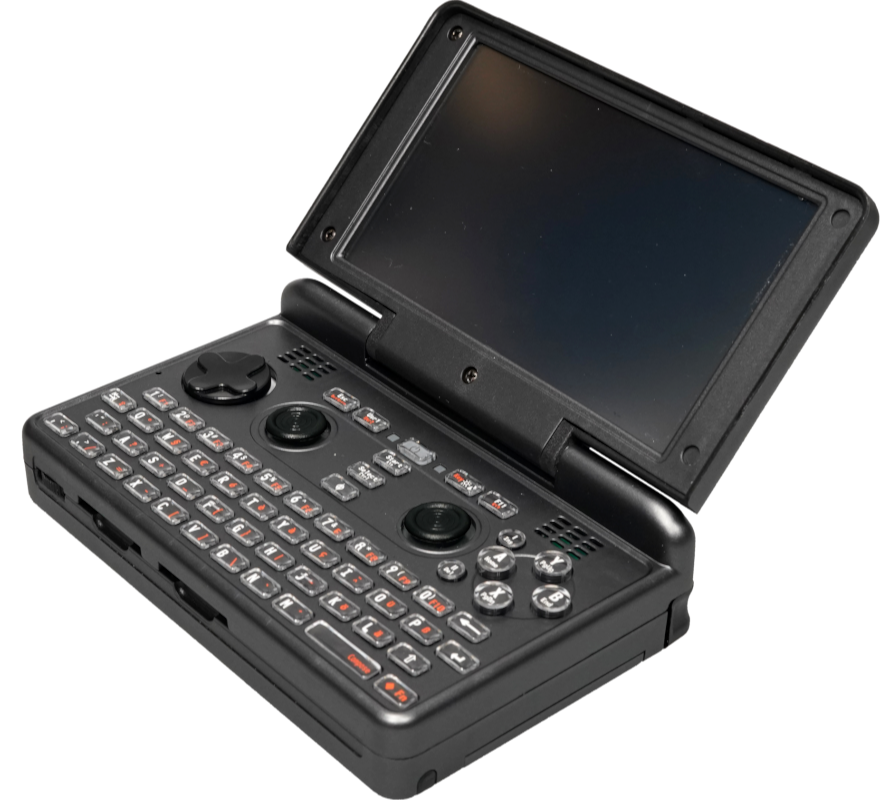 It is the successor of Pandora, that was released in 2010 but it is now out of production.
OpenPandora YouTube Channel (shared with DragonBox Pyra)
Playdate
Playdate was released in 2022. Its launch price was 179 $.
It is developed by Panic, based in Oregon, USA.
Among its singularities, there is that one of its controller is a crank (that it is really a gimmick, as most games can be played without it) and a game release system that reveals a new game weekly, with the first season of games included in the price of the console.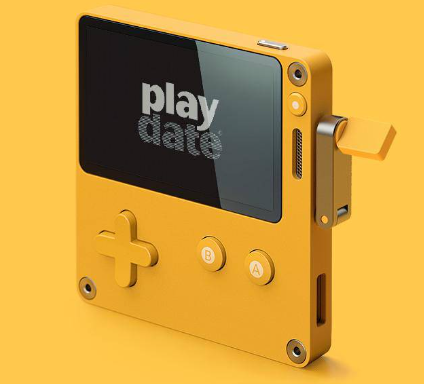 Retroid Pocket 2+
https://www.goretroid.com/products/retroid-pocket-2-plus-handheld-retro-gaming-system
Retroid Pocket 2+ (RP2+) was released in 2020.
It is developed by Chinese GoRetroid.
Its OS is Android.
It was released in 2022 and its launch price was 99 $.
Anbernic RG552
RG552 is developed by Chinese company Anbernic. It was released in 2022.
Its launch price was $226.99.
RG552 is the successor of RG351.
There are many other Anbernic products being released constantly.
Miyoo Mini v2
Miyoo-Mini was a discontinued handheld console running Linux that offered a 640×480 resolution screen with aspect ratio 4:3, in the same way as Gameboy Advanced.