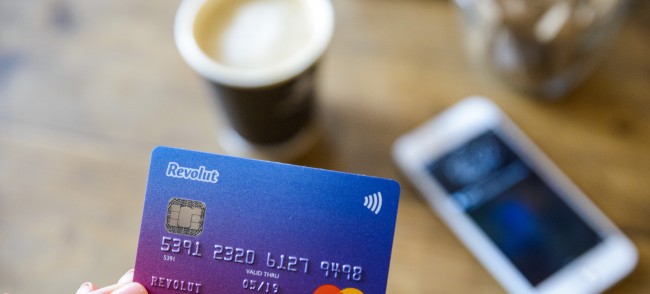 I have been using Revolut account and this is are my conclusions.
Advantages:
It allows to top-up balance from credit card and bank transfers
Take note that there are top-up limits.
Other challenge banks, like N26, only allows bank transfer.
It does not charge commissions in purchases with (most) foreign currencies
The commissions is never applied.
Some other neobanks, like Bnext, sends you back the commission.

Best currency conversion rates are always applied
"Best" means that it is the most positive towards customers in comparison to traditional banks.
Allows to withdraw cash from ATM
It means that you can top-up balance with card and then withdraw this money.
However, there is a monthly amount limit of 200 € (standard clients) or 400 € (premium customers).
Bank transfers can be done from account balance
It means that you can top-up balance with card and then make bank transfers with this money.
However, there are transfer limits.

It is big enough to offer a stable and international service
Revolut is the biggest neobank in UK (as of this date) and Europe in number of customers.
Drawbacks:
Your money is in an electronic account, not a bank account
Legislation is different for electronic money and banks. Deposit guarantee schemes (DGS) that protects deposits up to €100,000 do not apply for electronic accounts.
Your money depends on stability of banks like Lloyd's or Barclays. Read more about this here.
Revolut was planning to create their own bank, but it is still a project. Challenge banks like N26 already have their own European Union bank.
There is no webapp, only mobile app
For me this is one of the biggest drawbacks. It is tiring having to introduce a 34-characters long IBAN code, and it would just so easy when copy and paste in a web app.
Card issue is not free
You must pay 8 € to receive card. Other banks, like N26, sends it for free.
In addition, delivery service is not the quickest, taking around 2 weeks.
Cash withdrawal limit can be restricting
It depends on how much cash do you use and the acceptance of credit cards in your environment.
Only available on a limited set of European countries
List of available countries here.
Complaints about complexity of storing multiple currencies
I have not experienced myself but it is a common complain from some customers.
Other customers will see that other banks do not support multiple currencies as a drawback.
Uncertainties after Brexit
Hope they improve their drawbacks to give a better service.