There are some situations in which we need to click periodically on an screen (or just incredibly fast) and we are in the obligation of sitting in front of the computer doing a simple and boring task. We may be in this situation because we do not want the computer to sleep because a method that requires our computer to be awaken …or simply, we just do not want to appear offline in an instant messaging program.
There is the possibility to automatise this clicking routine using free programs, generically called auto-clicker.
This is a list of free auto-clicker desktop applications:
OP AutoClicker
Free and open-source. Windows.
https://sourceforge.net/projects/orphamielautoclicker/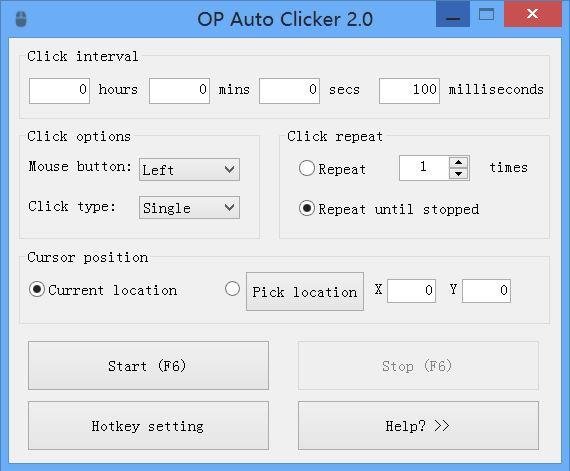 Auto Clicker by murgee.com
Free and propietary.
https://www.murgee.com/auto-clicker/